Tell Us Your Vision and Goals…
ADVAN Design can help you meet your business goals with effective web design, graphic design and digital marketing strategies.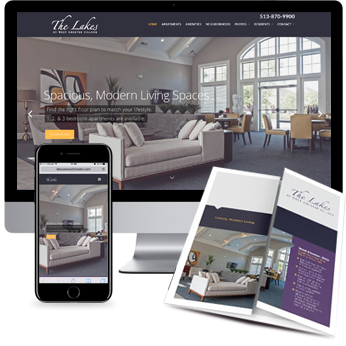 Northeast Ohio SEO and Digital Marketing | ADVAN Design
Cleveland • Stow • Beachwood • Solon • Twinsburg
If you are looking for a dependable, cost-effective digital marketing company in Northeast Ohio, ADVAN Design has you covered. ADVAN Design provides comprehensive marketing and design services to small to midsize business in Northeast Ohio. We offer twenty years of experience in web and graphic design. We are alos a leader in SEO services, and our SEO service packages can substantially improve online visibility.
Our central goal is to be a reliable SEO resource for Ohio businesses. Whether you need a new site design or to improve results on your current site, ADVAN can help. We work with our clients to help them reach their marketing goals without exceeding their budget.
Importance of SEO Ranking
Why is Search Engine Optimization such a crucial aspect of digital marketing? For some businesses, it is the most important aspect of their digital marketing campaigns. Companies ranking at the top of Google search results can more effectively maximize incoming traffic. They can also solidify their positions as industry leaders.
The large majority of potential customers do not want to scroll through several pages of search results to get what they need. As a result, if you do not rank high on Google, you lose access to valuable new customers and, in turn, time and money on ineffective marketing strategies.
With ADVAN Design, you can quickly rise to the top four search results, and you will see an immediate increase in new customers inquiring about your services.
Full-Service Northeast Ohio SEO Company
ADVAN Design is more than just a web development and design company. We know how to use all aspects of your website and make it a more effective marketing tool. As one of Northeast Ohio's SEO companies, the ADVAN design team will transform your website into a catalyst for potential online customers. However, this requires more than a stylish website.
ADVAN Design operates with a small team of skilled marketing professionals. Each of our team members understands the hard work required to create an effective, high-ranking website to draw in new customers and use your money efficiently. Furthermore, ADVAN can design websites that quickly generate leads and reach your company's goals. With the latest tools in SEO, we can ensure the success of your website.
ADVAN offers twenty years experience in web design, graphic design and search engine optimization, so we can provide the reliable and effective service Northeast Ohio businesses need.
Need Digital Marketing Services? Contact ADVAN Today!
With ADVAN Design, you have the advantage of working with an experience digital marketing company that understands the innerworkings of SEO. Businesses looking to improve their online presence will benefit from our many digital marketing services:
Website Design
Graphic Design
Programming (CSS/HTML/PHP)
WordPress Development
Programming of Content Management Systems
And More!
Contact ADVAN Design today to learn more about of web development and SEO services. We work closely with each client to gain a full understanding of their needs and take their website to the next level. For a free consultation or information on our digital marketing services, contact us at (330) 688-1324 or click here to complete our form.
Our Designs
[justified_image_grid ids=7653,7654,7655,7656,7657,7658,7659,7660,7661,7662,7663,7664 row_height=200]