We Can Make Your Vision a Reality
Enhance your business and meet your goals with ADVAN Design's digital marketing strategies.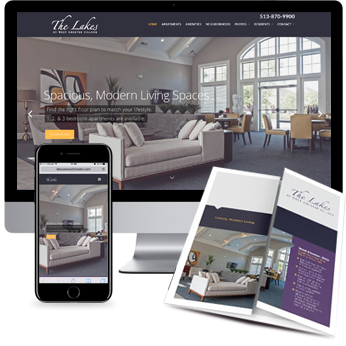 Improve Your Online Presence
ADVAN Design has helped improve growth for numerous Ohio companies by utilizing their digital marketing potential since 2001.
Clients of ADVAN Design receive the advantages of effective digital marketing strategies focused on performance and results. Our mission is to help each client improve their online presence and, in turn, help them reach their business goals.
We develop our SEO and digital marketing solutions by collecting as much information as we can on each client and gaining a full understanding of their company. This allows us to effectively assist each client with reaching their goals. It also allows us to form long standing relationships with our clients. As a result, we can become a valuable asset for each client and help them grow their business.
Northeast Ohio Clients | ADVAN Design
ADVAN Design works with clients across a wide variety of industries from industrial manufacturing to interior design. Some of our clients include Ohio Garage Interiors, Qualiform Inc. Rubber Molding, Allscapes Ohio, Expert Pest Management and more.
Rubber and Plastics Manufacturing Sites
We have immense experience working with industrial manufacturing companies focusing on rubber and plastic molding techniques including rotational molding, injection molding, blow molding, thermoforming, plastic machining, RIM molding, PU molding and PU equipment. We have an exceptional understanding of the industry, so we can provide effective web development and search engine optimization services, which are catered directly to each client.
Our location in Northeast Ohio, the original rubber capital, we have worked with various client sites focusing on compression molding, rubber additives, specialty rubber chemicals, rubber linings, secondary containment linings and rubber molding from bumpers to grommets. We have utilized our experience with plastics and rubber manufacturing companies to improve the online presence of machine shop websites focused on general machining, large part machining and turning, stamping, plasma cutting, grinding and much more. We then began working with the machine tool manufacturers directly. ADVAN Design has significantly improved the online presence of these businesses by consistently generating leads.
Garage Interior Design
We have had the pleasure to work with Ohio Garage Interiors, one of Northeast Ohio's leading garage interior design companies, for many years. During our time with OGI, we have developed a deep understanding of garage flooring and garage remodeling. ADVAN Design has assisted OGI with improving their online presence on the efficacy of their marketing with superior SEO and digital marketing strategies. We provided OGI with an accessible and uniquely stylish website, so they could generate more leads and attract new customers.
Bus Driver Training
A couple of our other long standing clients develop school bus driver training videos for those looking to become certified drivers. We help both TAPTCO and The School Bus Safety Company improve their online presence and generate leads, so they can help more drivers get the certifications they need.
These are just a few of the clients and industries ADVAN Design has provided with exceptional digital marketing and website development services. Northeast Ohio businesses can depend on ADVAN Design for all their graphic design, web design and search engine optimization needs.
Check Out Some of Our Website Designs!
[Criminal Defense Lawyer Ohio > DUI Lawyer Cleveland Ohio]  | [Traction Bars]  |  [School Bus Safety]  | [Rotational Molding Design]  | [Tour Operator Software]  | [Plastic Product Design]  | [Attorney Strongsville Ohio] | [Yard Ramps] | [Yard Ramp]  [Dependalite] |  [Lawyer Medina Ohio]  |  [Remodeling Contractors]  |   [Regenerative Blower]  | [IT Services]  |  [IT Companies]  | [Plastic Machining]
Unistrut : www.unistrutohio.com
Cleveland Ohio Criminal Defense Lawyer: Criminal Defense Attorney Cleveland Ohio
Cleveland New Home Builder: www.millerhomescleveland.com
NEOPOP Point of Purchase Displays: www.neopopdisplays.com
Rubber Accelerators: Styrenated phenol
Bus Driver Training : www.taptco.com
Julie Stout is featured on WDD
graphic designers
website development company
advertising agencies
advertising jobs
on-line advertising
marketing companies
digital marketing agency
digital agency
INTERNET marketing company
creative agency
marketing firms
INTERNET marketing service
marketing firm
on-line marketing companies
top marketing firms
digital marketing company
digital marketing services
digital marketing companies
on-line marketing agency
website marketing company
on-line marketing company
media agency
service marketing
top marketing companies
website development Cleveland
Custom website development companies Cleveland, Ohio
ecommerce website
website development company
Cleveland website design
seo services
marketing company
marketing agency
email marketing services
marketing firms
website services
website development Cleveland Ohio
branding agency
website development ideas
website building
digital marketing company
digital agency
website development Cleveland Ohio
professional website design
marketing services
interactive marketing
freelance website designer
direct marketing companies
Cleveland website development companies
website developers
website development Cleveland
website development canton Ohio
website company
top marketing firms
on-line marketing consultant
on-line marketing company
marketing consulting firms
INTERNET marketing consultant
INTERNET marketing company
great website design
direct marketing company
custom website
advertising firms
world marketing company
website redesign company
website optimization company
website marketing services
website management companies
website development and design company
website development agency
website developer company
Looking to design an accessible, mobile-friendly website? Contact ADVAN Design at (330) 688-1324.