Let Us Make Your Vision and Goals a Reality!
You can count on ADVAN website development for effective internet marketing and SEO marketing services to achieve your business' goals.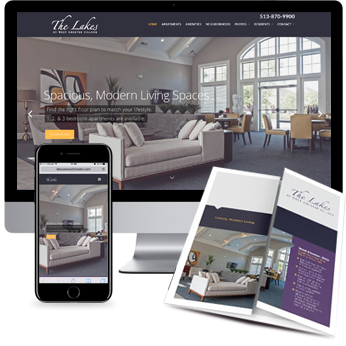 Superior Search Engine Optimization & Internet Marketing
ADVAN Design has been an industry-leading SEO company since 2001, having provided reliable graphic and website development services. We have assisted numerous companies in various industries utilize their digital marketing potential.
Our goal as an SEO services company is to help small to midsize Ohio businesses that can benefit from effective internet marketing and SEO strategies. Here at ADVAN Design, we believe in focusing on the growth of each client's business. We have developed our SEO expert services and marketing solutions by collecting information on every client, allowing us to build a comprehensive understanding of their needs. As a result, we can more effectively help our clients reach their business goals. This process also allows us to develop valuable professional relationships with our clients, so we can be an essential asset to their businesses.
ADVAN Design offers attentive digital marketing service programs with proven results. Whether you want to increase current market share or expand your company into different markets, ADVAN can help. We utilize current design and SEO tools and techniques to draw in traffic from potential customers and help your business grow.
ADVAN Design works to provide creative solutions such as SEO, digital marketing and commercial photography with competitive pricing.
We Have You Covered
ADVAN provides digital marketing services to companies in various industries around Northeast Ohio. We can adjust our SEO Packages to fit your business' unique needs. Our mission is to help business owners transform their websites into an effective tool for marketing and drawing in new customers. As a top provider of digital marketing services in Northeast Ohio, ADVAN understands that building the best website possible can propel businesses to the top of search rankings and make them leaders in their respective industries.
Our clients also have the advantage of working with a talented digital marketing staff. We have a small yet determined team combining skill sets from web design, graphic design, digital marketing, site development and search engine optimization. ADVAN Design is a versatile digital marketing agency providing a wide variety of services:
Website Design
Commercial Photography
Brochure Design
Business Card Design
Logo Design
Presentation/PowerPoint Design
T-Shirt Design
Catalog Design
Tradeshow Booth Design
Public Relations
ADVAN Design will provide any and all forms of client support, so we can ensure their business' success and growth in a volatile digital market.
Looking for effective digital marketing services that will help you grow your business? Contact us at (330) 688-1324.